From June 26th

to July 28th (2023)
"The child, making use of all that he finds around him, shapes himself for the future." – Maria Montessori
Our Summer Camp is based on the Montessori principles of independence, cultural sensitivity and hands-on learning, offering a deep respect for each child as an individual.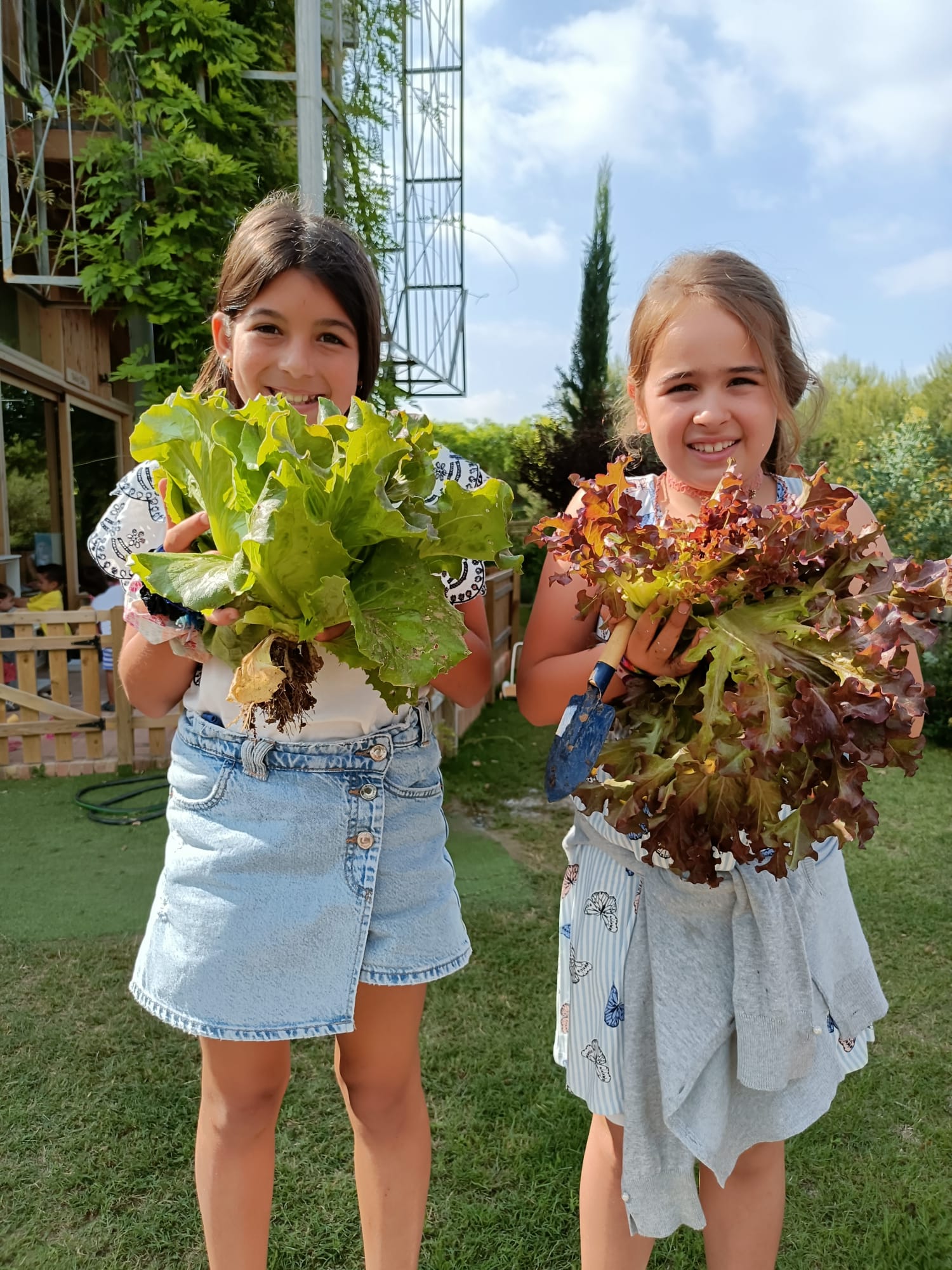 Each activity of our Summer Camp is carefully planned by our guides and assistants, trained in Montessori education. A wide range of activities take place each day both indoors and outdoors to encourage and inspire interest in learning and exploring the environment, through sensory, scientific, and artistic dynamics, global awareness and most of all…! to HAVE FUN!
We include daily themed activities such as swimming, games, crafts and dynamics in nature, in an immersive experience in English.
We offer a snack during the morning, lunch, and another snack in the afternoon before the return to home.
We have an Early Bird service (from 8:00 a.m. to 9:00 a.m.) with an additional cost per week (see our rates section for information on prices).
Our

campers (*)

Our Summer Camp is designed for children between 3 and 12 years old(*).

Many of our campers are Imagine students, already familiar with the Montessori method. In any case, the Summer Camp is open to all boys and girls, since a prior adaptation is not necessary to attend and enjoy the activities.

(*) Students enrolled in Imagine in the 2023/24 academic year will be able to attend in June if they already completed 20 months old.
Come spend the summer with us!
CAMPERS FROM 3-5 YEARS OLD
All the activities are carried out in specially prepared environments, favouring the learning of English and promoting values such as autonomy, social integration and sensitivity to nature.
After lunch, campers between 2 and 4 years old have the chance to take a nap.
CAMPERS FROM 6-12 YEARS OLD
The program for ages 6 to 12 is designed to encourage social interaction and the enjoyment of open spaces and contact with nature. The campers will practice sports, carry out activities to develop their creativity and maintain their awareness of the environment.
Ask about our "Camping Nights at Imagine".
C. Meliana, 5, 46019 Valencia
Located in the Alfahuir area, it was designed in close collaboration with the educational team so that each space contributes to the development of each child, and to integrate families into the center.
Open and bright spaces, classrooms of more than 110m2 and a combination of patio and wooded garden of more than 500m2 have been chosen.
C. Melissa, 46, 46980 Paterna, Valencia
The project is located 8.6km from Valencia capital, well connected and 15 minutes from the center of Valencia and close to important residential and commercial areas, different poles of economic activity and other educational centres.
Bicycle: You can arrive by bicycle easily and safely.
From 9:00 to 12:00h (only for campers ages 3 to 4).
From 9:00 to 15:00h (all campers)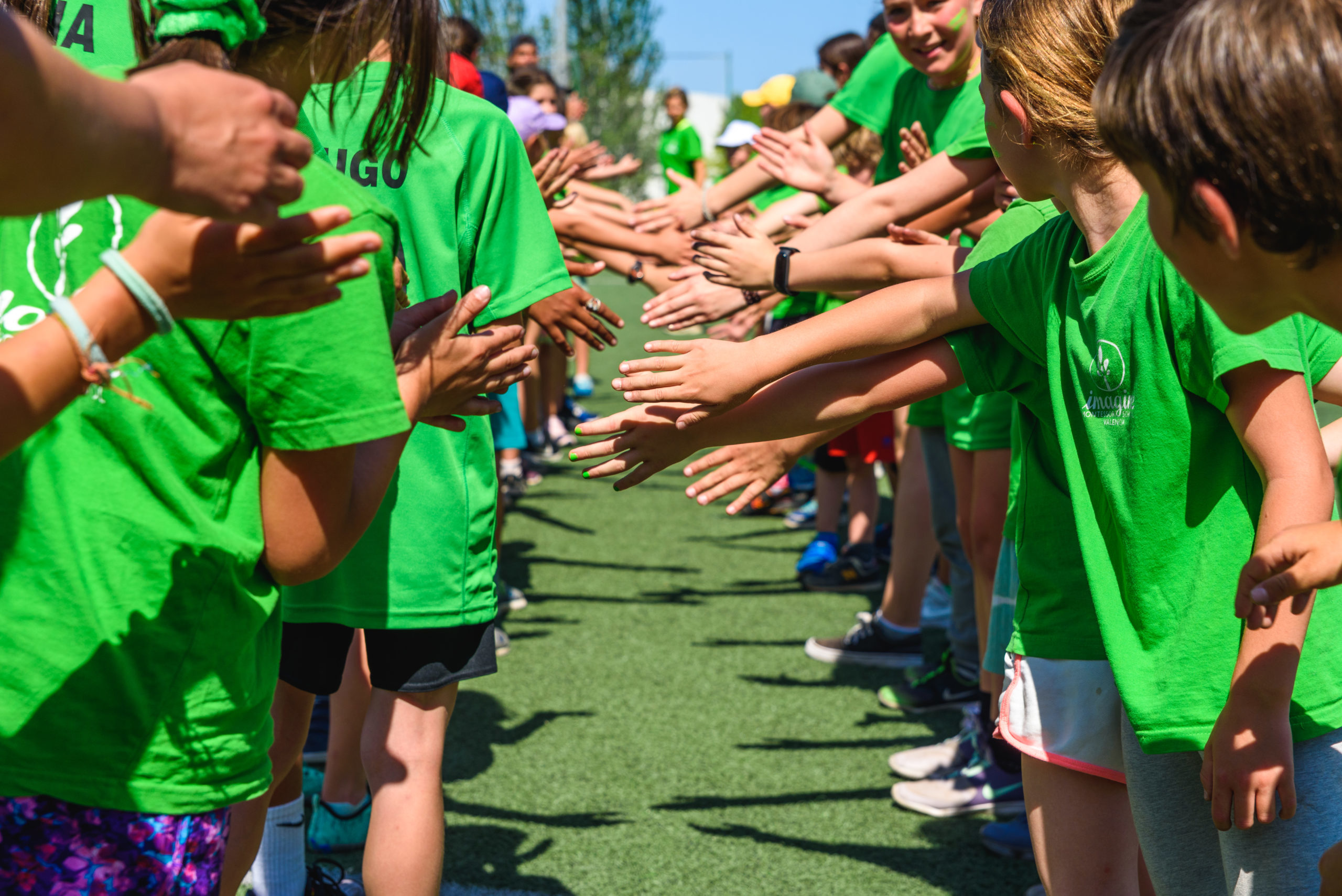 Registration and
payment policy
The Summer Camp fee includes:
Program developed by teachers/assistants trained in Montessori methodology.
Lunch and two snacks in line with our food philosophy of organic and local food (more information here).
All the materials.
---
Find out how to book a place, our conditions, deadlines and payments at Summer Camp – Enrolment conditions and payment policy.
Are you interested in participating

in our 2023 Summer Camp?