From June 26th

to July 28th (2023)
"The child, making use of all that he finds around him, shapes himself for the future." – Maria Montessori
Our summer program is based on the Montessori principles of independence, cultural sensibility and hands-on learning. Our summer program begins with a deep respect for each child as an individual. 
At Imagine we believe that each one of us can contribute to taking care of the planet. By making decisions that are less harmful to the environment, we can be part of the solution and influence change.
That's why this year at Summer Camp we are promoting sustainable development models and lifestyles through educational and environmental initiatives.
Aligned with the United Nations "Act Now" campaign for individual action on climate change and sustainability.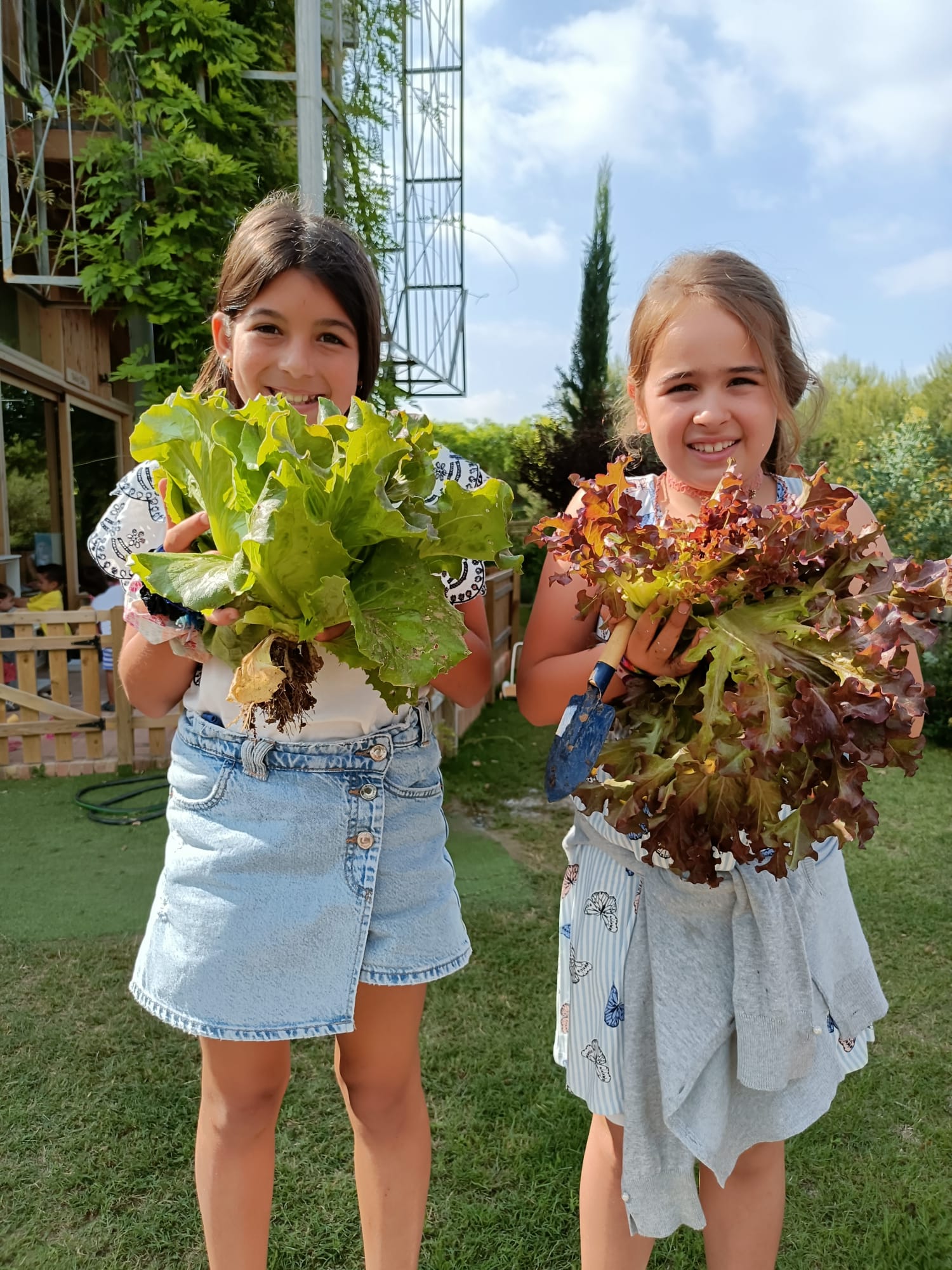 Every part of our Summer Camp is carefully planned by our Montessori-trained guides and teaching assistants to include a wide range of indoor and outdoor activities to educate and inspire interest in learning and the exploration of the environment through sensorial, science, art, global awareness, and most of all…to have FUN!
Daily activities may include music, movement, gardening, games, arts & crafts, and time in nature. A morning snack time is set aside, with lunch at approximately 12:30-1:00 pm, and another light snack in the afternoon before dismissal for the day. 
Our Early-Bird service is offered (8 am – 9 am) at an additional cost per week.
Our

campers (*)

We welcome children between 3 and 12 (*) years of age. Many Montessori students attend, but Montessori experience is not required.

(*) Students enrolled at Imagine in the 2022/23 academic year will be able to attend in June after 20 months.
Join us for indoor/outdoor games and activities. We will play everyone's favorites. This includes water games, cooking, yoga, multi-sports, experiments, and handcrafts.
CAMPERS FROM 3-5 YEARS OLD
2-4 years-old students may take a nap after lunch.
CAMPERS FROM 6-12 YEARS OLD
Camping Nights at Imagine Forest (we will communicate the detailed information in the upcoming weeks).
C. Meliana, 5, 46019 Valencia
Located in the Alfahuir area, it was designed in close collaboration with the pedagogical team so that each space contributes to the development of each child, and also to integrate families into the centre.
We have opted for light and airy spaces, classrooms of over 110m2 and a combination of courtyard and wooded garden of over 500m2.
C. Melissa, 46, 46980 Paterna, Valencia
The project is located 8.6km from Valencia city, well communicated and 15 minutes from the centre of Valencia and close to important residential and commercial areas, different poles of economic activity and other educational centres.
Bicycle: You can get there easily and safely by bicycle.
From 9:00 to 12:00h (only for campers ages 3 to 4). From 9:00 to 15:00h (all campers)
Under review – Will be updated soon!
Under review – Will be updated soon!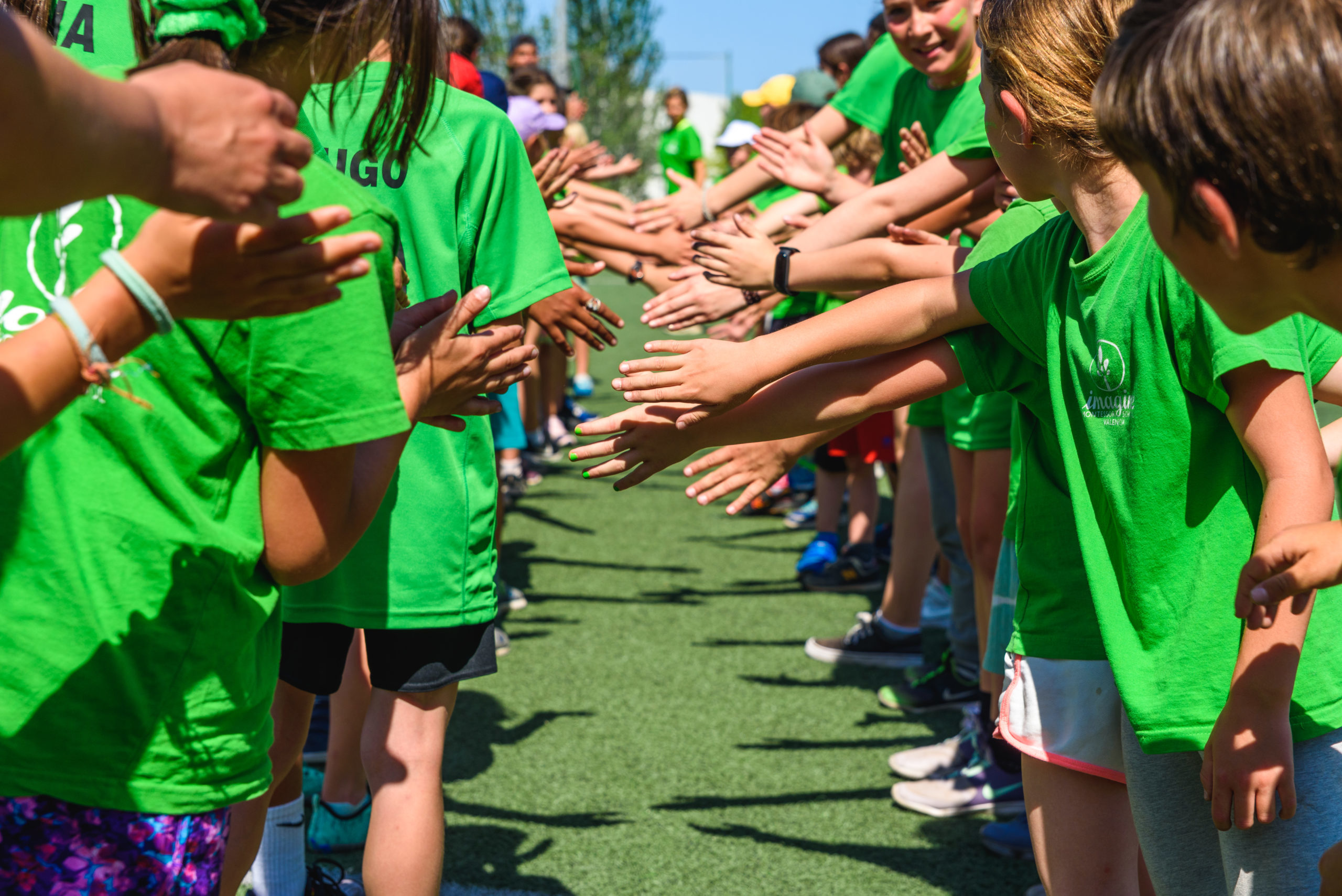 Registration and
payment policy
The Summer Camp fee includes
Summer programme with Montessori-trained teachers/assistants

Lunch and two snacks following our proximity and organic principles (please refer to our Food Principles)

All materials
---
Register in our Summer Camp: Under review – Will be updated soon!
Find out how to book a place, our conditions, deadlines and payments at Summer Camp – Enrolment conditions and payment policy.
Are you interested in participating

in our 2023 Summer Camp?
Subscribe by (Under review - Will be updated soon!)